I discovered a way to use a part of the Hem Guide as a guide on my Janome CoverPro 1000CPX machine to hem thicker fabrics that will NOT fit in the attachment.
Here are the details: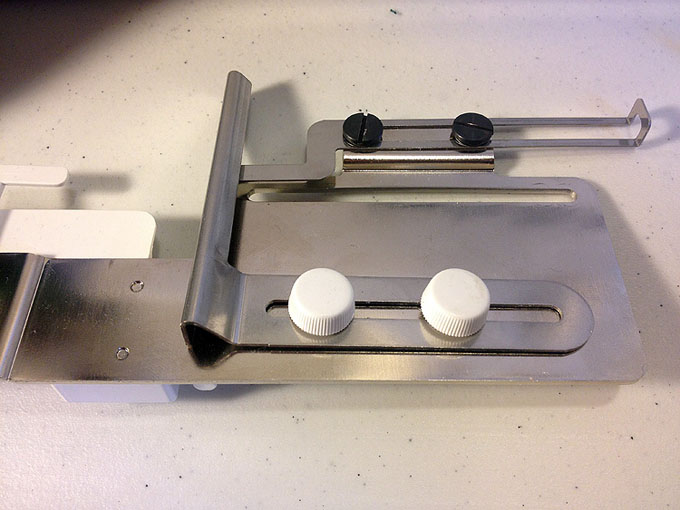 Here is the hem guide.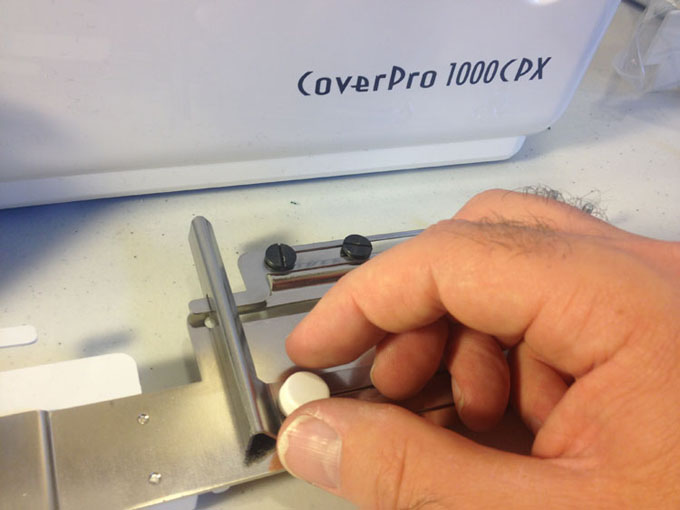 Remove the 2 white screws as shown.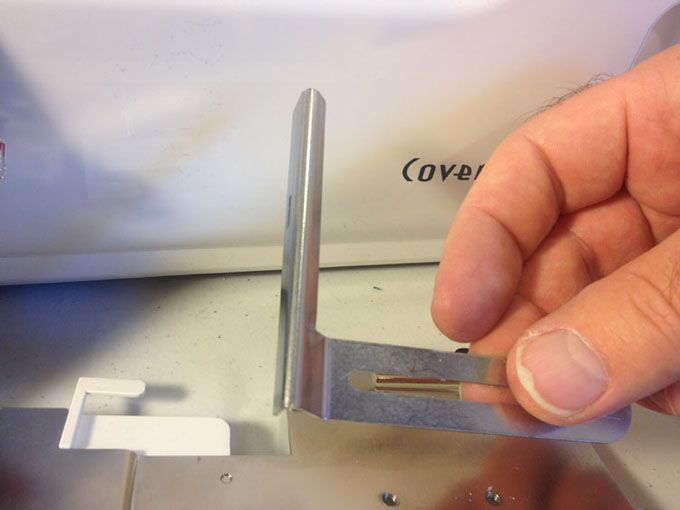 Remove the bracket.
Place it in on your machine and align it with the holes. The hole on the left is the only one we'll be using.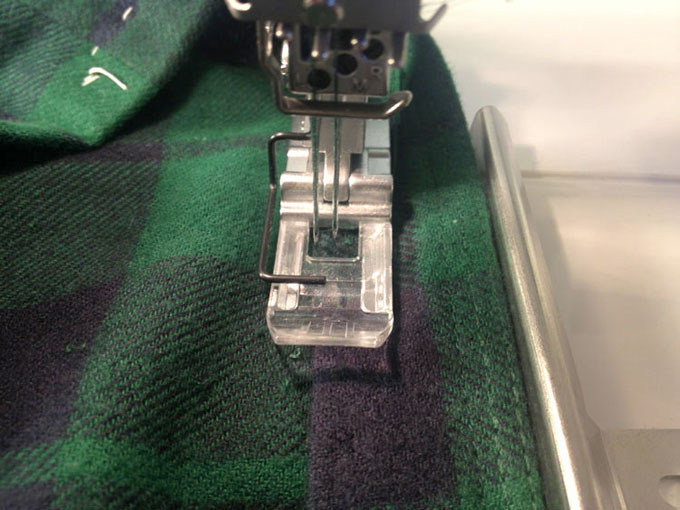 Put the foot in the down position and align the needles.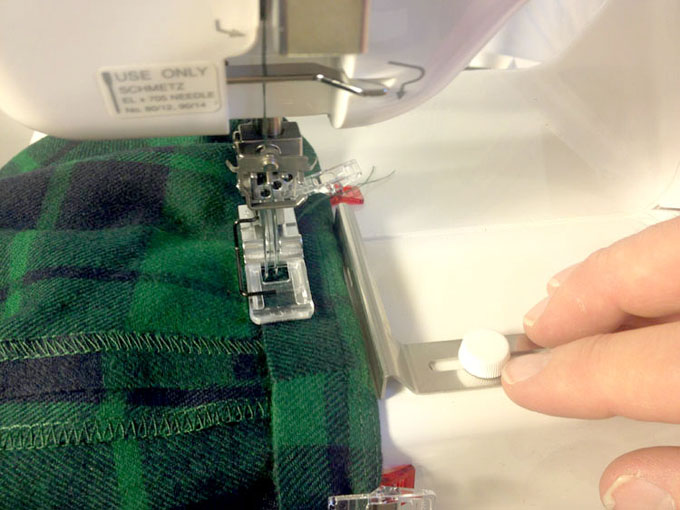 Tighten the screw. You'll have to push down on it to get it to catch before you start screwing it into the hole.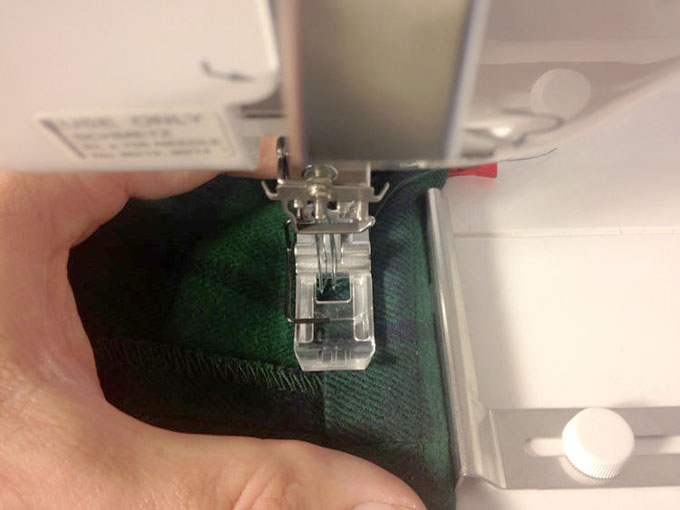 Be sure and flatten your seam to verify the alignment. In other words hold it exactly they way you'll sew it.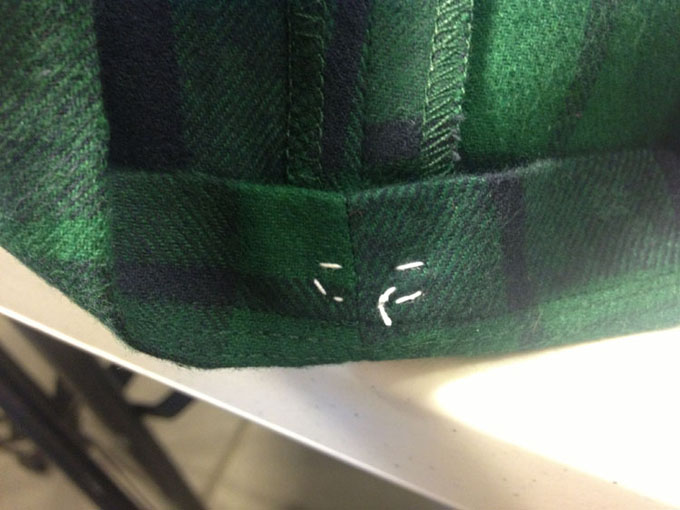 Helpful hint…. I baste my side seams to keep them perfectly aligned.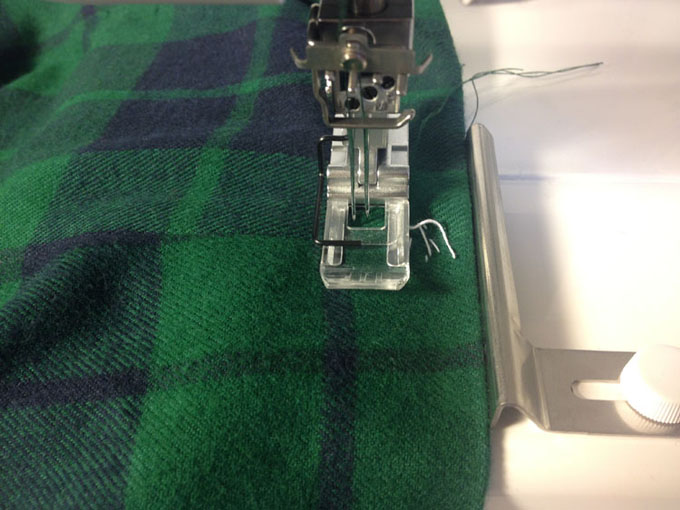 Turn your fabric over and put the foot down. Turn the needles to the down position by hand.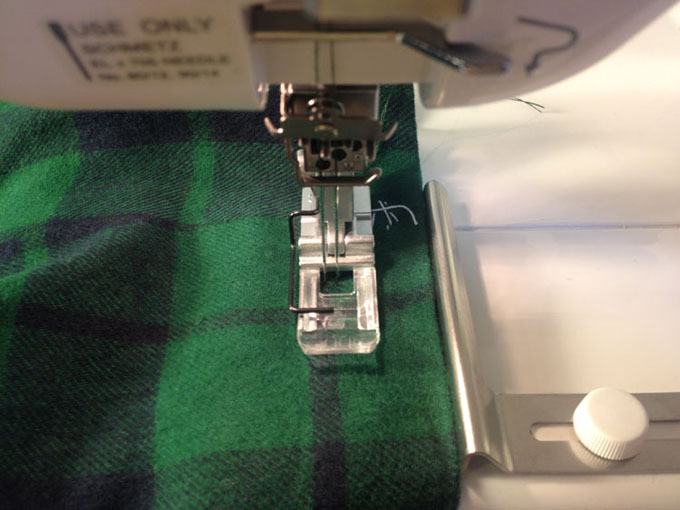 Start sewing.
One other thing. I found that moving the needles a bit more to the right (inside the seam) compared to my image shown here helps prevent some stitches from barely catching the seam.
People may ask why go through that trouble when you already have an attachment that does hems:
I sew manly clothing for myself. This means thicker fabrics. When you look at the design of the hem guild it is obvious they didn't design it for mens clothing. Thin silks and knits that ladies wear go through with no problem. However, put some thicker fabrics through it and get ready for disaster. Below is an image showing my attempt to get a medium weight fleece fabric through the hem guide: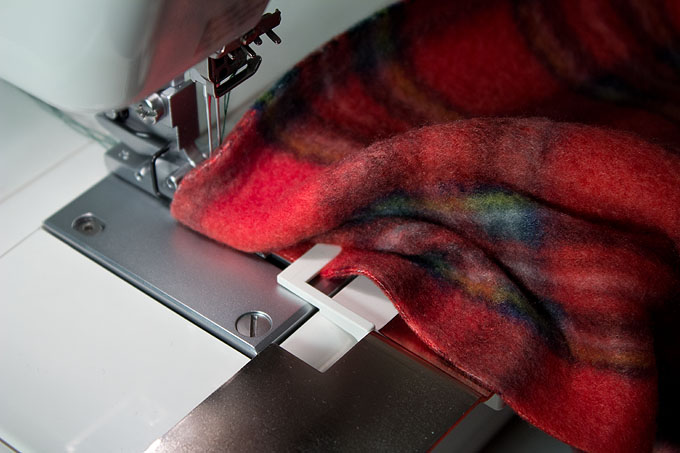 As you can see the white guild that slips over the folded seam can't fit over the fabric. And don't even try to sew because it will simply not slide under it – resulting in a mess.
Using a seam guide from a standard sewing machine
I also tried the seam guide from my straight stitch machine. It worked great as well. In the images below I show the guide installed on the machine and the stitching results: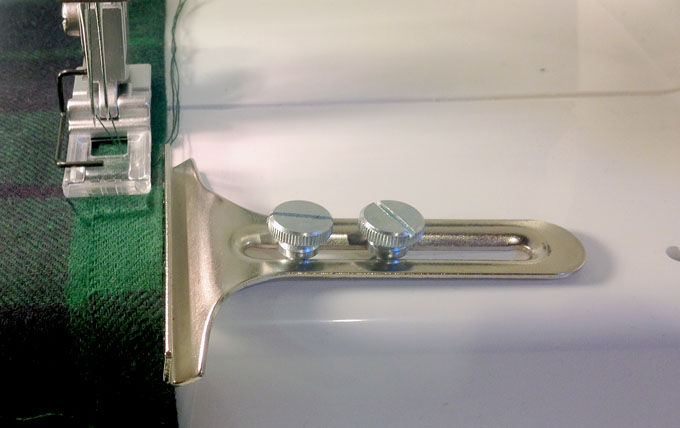 Lining up for a 1/2 inch seam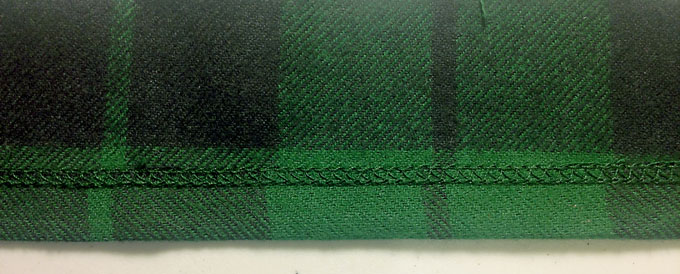 The backside seam results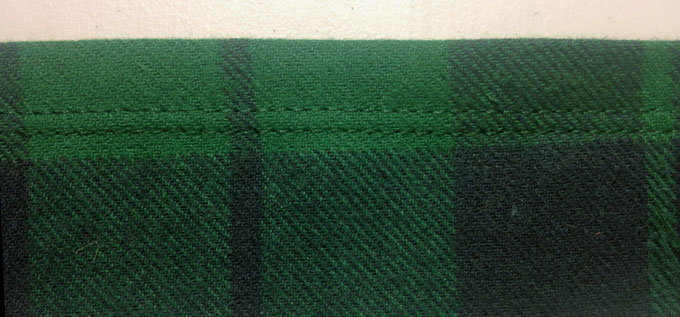 The front side seam results
I hope this post was helpful. I know it has made my hemming thicker fabric much more accurate for myself.